ECOcard Online Casino Payment Method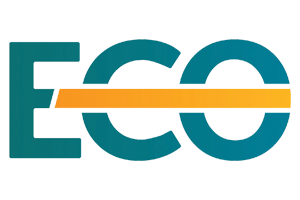 ECOcard Ltd. is a virtual prepaid debit card company launched in 1998. The ECOcard works similarly to most debit cards but with added privacy and security features and the added benefit of all transactions occuring online.
Once you've registered an account with ECOcard you'll have access your secure account 24/7. The ECOcard banking interface gives you detailed account information, including outstanding balances and payment history which are updated in real-time.
You can fund ECOcards via direct deposit or wire transfers. Unlike plenty of other e-wallets, ECOcard doesn't charge a membership fee. However your bank may assign a fee for making deposits to your ECOcard. There is also a fee for withdrawals. The amount of the fee depends on the type of withdrawal method used.
You can get an ECOcard just by logging onto www.ecocard.com. It's easy and straightforward to register. All you need to provide is a valid e-mail address, password, and preferred currency. Once you've agreed to the ECOcard terms of use you will receive an email containing your ECOcard D and account number.
Funding your ECOcard is as simple as setting up an account. Login to the ECOcard account and navigate your way to the Deposits section. You'll find a series of banks listed along with any deposit policies. To transfer money to your ECOcard you'll need to print yourself a deposit slip and take it to the bank. This form will be used to make the transfer from the bank account to your ECOcard. Note that these kinds of transactions may incur an additional fee but that depends on the bank's policies.
The process for withdrawing money involves logging into the ECOcard account and navigating your way to the Withdrawal section. You can request a wire transfer, or a check. Funds are generally released within a couple of days. Wire transfers carry a $10 fee and checks cost $25l. Wire transfers are available for every ECOcard user but checks are only an option for residents of the UK and Italy.
After funding your ECOcard account, you can to use your card with any casino that is registered with ECOcard Ltd. Generally speaking, you'll need to provide information pertaining to the exact amount that you intend to deposit, in addition to your ECOcard number and password. In most cases, funds are instantly transferred from the ECOcard to the casino.
The deposit process may differ slightly depending on the casino, however it will typically involve choosing the EcoCard option and entering the exact amount that you wish to deposit. Once you have submitted the request, the designated funds in the ECOcard account will be transferred to your casino account immediately. Many casinos also offer bonuses to users of ECOcards. The actual amount of the bonus will vary from casino to casino, and it is often applied after the first purchase has been made and on each subsequent purchase.